An audiologist is your licensed hearing healthcare advocate. It is the audiologist's mission to diagnose, treat and manage communication disorders related to the ear. That includes hearing loss, tinnitus, hypersensitivity to sound (misophonia), and balance disorders. A doctoral degree is required to practice audiology, unless a master's educated audiologist has been grandfathered in for licensure in his or her state.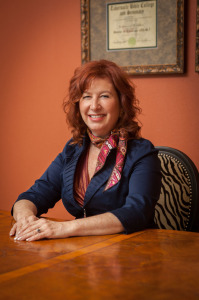 How Can An Audiologist Treat Hearing Loss?
Audiologists are dedicated to understanding the unique physiological, acoustic, social and emotional impact of hearing loss on individuals at home and in the workplace.  With the backing of scientific research, audiologists develop and administer high-tech, high-touch solutions to connect hearing impaired people to the things in life that they love.  At Colorful Hearing, your audiologist will:
Listen to you.
Identify your type and severity of hearing loss and explain it to you in easy-to-understand terms.
Prescribe effective hearing aids or listening devices to equip you to live life to the fullest.
Select from hundreds of hearing aids and potential program combinations to prescribe every auditory advantage and make sound pleasing again.
Verify your hearing aid benefit with scientific testing.
Counsel your family about your hearing loss, your changing needs, and how to get out of communication ruts.
Advise you how to protect your ears from loud sound (e.g., music, workplace noise, firearms, etc.) that could destroy your hearing permanently.
Fit in-ear monitors to help musicians protect their best instruments: their ears.
Offer you real solutions for managing tinnitus when it has robbed you of peace and made you wonder if you are going crazy.
Refer you to a physician when your hearing loss, dizziness, or anxiety is medically treatable. Approximately 90% of hearing losses are not medically treatable.
Monitor your hearing during cancer treatment from ototoxic drugs that could be contributing to hearing loss or dizziness.
Refer you to state programs that help hearing impaired people hear effectively on the telephone.
Advocate for the needs of hearing impaired people in Congress.
Our Audiologist
Colorful Hearing's distinguished audiologist, Dr. Taylor, has successfully worked with over 21,100 hearing impaired people to break through their communication barriers during her 20 year career. Dr. Taylor specializes in fitting hearing aids, assistive listening devices, tinnitus management, protecting musicians for lifelong performance, and preventing hearing loss through the use of hearing protection. Her arduous education required 12 years in full-time accredited university programs at Purdue University and the University of Memphis to earn the Ph.D. in audiology. At both universities, she worked with world renowned researchers in the fields of amplification, aural rehabilitation, and speech perception. Based on the seminal research at Bell Laboratories, her doctoral dissertation focused on the effects of noise on speech understanding. She is a Fellow of the American Academy of Audiology and a member of the Texas Academy of Audiology and the American Tinnitus Association.
As a speaker, Dr. Taylor has also provided corporate training for active listening to improve on-the-job performance, employee relations, and job safety.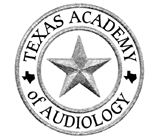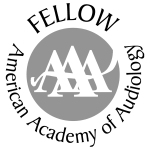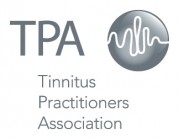 If you have any questions regarding how our audiologist can equip you to break through your communication barriers, simply contact us here, or call (940) 387-3330 today!